Learn How to Fight Like a Legend
Get the behind-the-scenes strategies and secrets used by the world's greatest fighters of all time
We send you weekly gems to help your striking!
Meet Lawrence Kenshin


I'm Lawrence Kenshin, the creator of Striking Breakdowns—an educational channel that helps over 500K subscribers improve their fight IQ.
My premium courses systemize techniques and tactics from legendary fighters, which allows thousands of martial artists around the world to make hard-to-believe progress in their striking journey.
The impact has been incredible... In the last decade, through my breakdowns and systems, I've been involved with building top prospects and game planning some of the biggest fights in combat sports.
But the truth is I get most excited about all of the "regular martial artists" that I've helped in getting closer to mastery. I believe anyone can become an advanced striker if they're given the right tools, and my mission is to make legendary Muay Thai, kickboxing, and MMA technique widely accessible for everyone.
Learn More about Lawrence Kenshin ➤
Learn from legends themselves. These are the most systematic legendary striking courses to date.
Early Bird Special Of Legendary Striking Courses
Lerdsila's Untouchable Striking System

Lerdsila is the most untouchable fighter in striking history. This is not due to just talent or athleticism, it's foundation is a genius level application of fight IQ. Learn the system of exactly how he does the impossible.


Enroll Now ➤
Rodtang's Ruthless Knockout System

Rodtang is the most popular Muay Thai fighter of this era due to his ruthless aggression and dominance in One Championship. His fearless style is enabled by a brilliant system few people understand. 
Enroll Early Bird ➤
Sagat's Unstoppable Knockout System

Sagat was the greatest knockout artist in Muay Thai history. Learn how he dominated by fusing boxing with Muay Thai, becoming so legendary that he became the video game icon "Street Fighter Sagat."
Sitjaopho's Technician System

Sitjaopho is the favorite camp of western Muay Thai athletes. They have the most beautiful and technical Muay Thai style and system.


Pipa GOAT Muay Thai System

Pipa is the greatest Muay Thai coach of all time, producing legends such as Saenchai, Lerdsila, and Somrak. Learn how he made so many fighters great.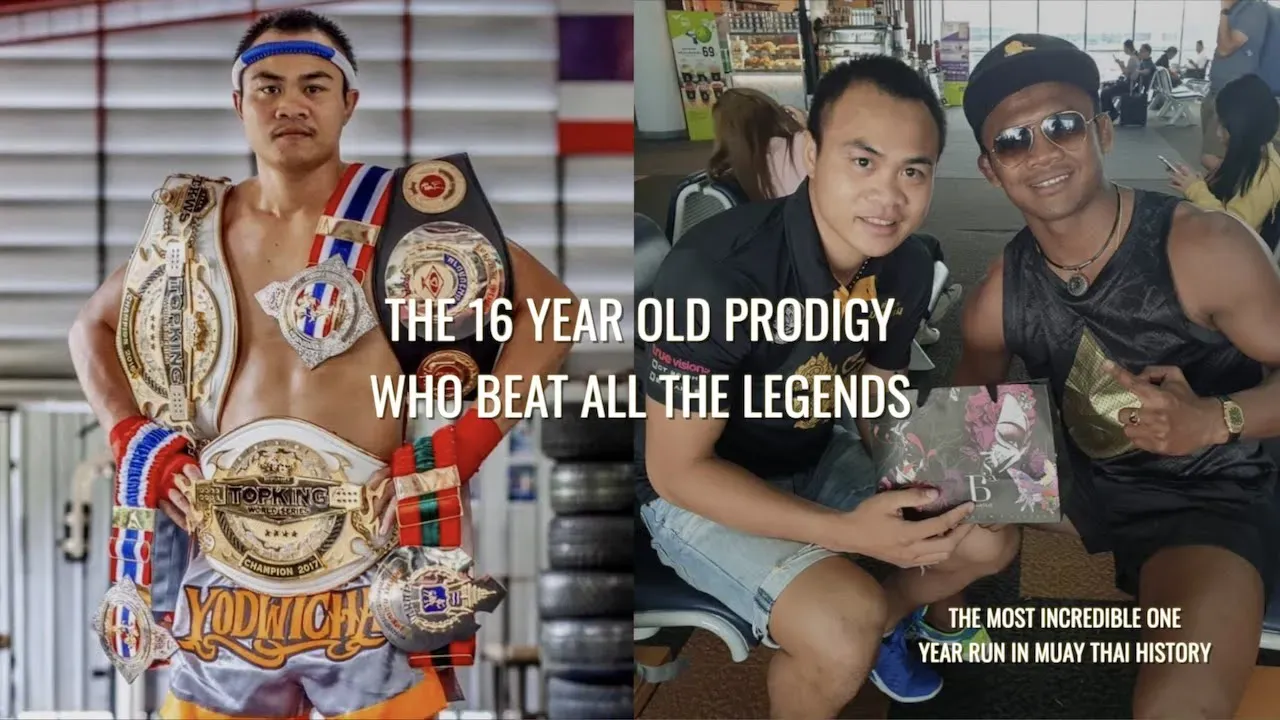 Yodwicha's Unstoppable Muay Thai Clinch System

At only 16 years old, Yodwicha defeated the greatest legends in Muay Thai, such as Saenchai, Nong-O, Singdam, and Petchboonchu and more. Learn how the prodigy did it.
Samkor's Unstoppable Left Kick System

Samkor is considered the greatest left kicker of all time. Learn how this legendary southpaw developed a system of using a left kick so good that no one could defend it.
Petchpanomrung's Dominant Kickboxing System

Petchpanomrung is a 3 sport champion in kickboxing, boxing, and Muay Thai. In kickboxing, he has dominated world class opponents for 5 years. Learn how this southpaw king does it.
Bunpot's Clinching Mastery

Kru Bunpot is the favorite clinch master of many western fighters. This is because he was Saenchai's toughest clinching partner during the peak of his career. He explains the clinch better than anyone else in english.
Saenchai's Fighting Giants Master Course VIP Edition

This is Saenchai's 5-in-1 super course. It includes all of his course in one bundle.